How to support students with their personal statements in a virtual world
Usually, we tell students that they can demonstrate passion for a subject in their personal statement by showing how they've gone above and beyond outside of the classroom - work experience, volunteering and placements are all common ways to do this, but after a year of lockdowns and ever-changing plans - students may be finding this element of their personal statements particularly challenging. With the additional uncertainty surrounding exams and predicted grades, some may be worrying whether COVID-19 will damage their chances of getting a place at university and will look to their teachers more than ever to support them and their applications. Taking tips from our Schools Liaison team, we've highlighted the most useful information and guidance you can give students to make their personal statements the best they can be.
What should students cover in a personal statement?
Whilst there may be some changes to the approach and content of personal statements this year, its purpose and structure are the same. This means each statement should still begin with a short introduction (1-2 sentences) followed by a large chunk of academic content (65 - 70% of the statement), additional experience and skills, hobbies and interests, and a short conclusion (2-3 sentences or a very short paragraph). How much space a student requires for their additional experience, skills, hobbies and interests will vary but it is important to make sure these sections aren't inhibiting their academic content – this is the main focus of the personal statement and is key to demonstrating motivation and understanding of the subject they are applying to.

All together, these 5 sections should address 5 key questions:
1. Why are you applying for the course?
2. Why does this subject interest you?
3. Why do you think you are suitable for the course?
4. How do your studies relate to the course?
5. Have you taken part in any other activities that demonstrate your interest in the course?
Focusing on these questions means that admissions tutors will see evidence of motivation, passion and understanding of the course: the answers will draw on lots of different areas to consider why a student has chosen this particular course (motivation), elements of the subject they are most looking forward to studying (passion) and why they believe they are well-suited for university study (understanding).

Usually, we encourage that each of these 3 key points are coupled with experiences like part- time work, volunteering and placements. Due to COVID, some students may be missing out on experience that they hoped to write about in their statement, so it is important to highlight different ways they can gain knowledge, get experience and be confident in their application.
Should you list work experience in a personal statement?
It is useful to remind students that, even before this year, universities understand that it is not always possible for students to get work experience before applying. Unless a course specifically requires certain work experience (which would be clearly stated in the course's entry requirements), students can draw on some of their other experiences to enhance this part of their statement. It is key to remember that mentioning work experience alone is not as effective as reflecting on how a student's studies and other activities have helped them to develop particular skills and prepared them for university study.

If students had work experience organised – even if it didn't go ahead – make sure they mention it! This can still be used to show motivation in getting first-hand knowledge and students can discuss elements of the experience they were looking forward to the most to show their enthusiasm and understanding.
If a student is applying for a vocational course, like Medicine or Midwifery, they may find this section particularly difficult. However, this is a great chance to demonstrate they have done extra research into the course and their chosen career path: by making links between the demands of the profession and the opportunities on their course (like studying practical modules or the chance to do a work placement), this section can clearly demonstrate a student's understanding of the course they're applying to.
Example content from a personal statement
Here is an example from a student applying for a Midwifery course. They demonstrate their passion and understanding for the course, despite not having any practical experience, by showing how their experiences in school developed into extra-curricular activities and how these link to valuable skills for a midwife.
In GCSE English I read 'A Woman of Firsts' by Edna Adam Ismail, which showed me how crucial midwives have been in influencing healthcare and advancing women's rights. This inspired me in my A Level choices of Health and Social Care and Sociology, which have combined to help me develop a good foundation of understanding surrounding patient care. I also study Politics, where I have become particularly interested in the activist role of midwives – such as Edna Adam Ismail – and have since been involved in marches and protests advocating for women's right to a good birth (The International Confederation of Midwives) and in response to proposed changes to Rode v. Wade in 2017 (The Women's March). As I have become increasingly aware of the political challenges regarding giving birth and the role that midwives can play, I have developed my knowledge by taking an online course held by Positive Birth Movement and have used their resources on achieving a positive birth during the pandemic to make sure I am up to date with the real issues facing pregnant people and midwives today. My aim is to increase my knowledge on a Midwifery course at university and gain experience during a placement in order to become a midwife and provide patients with up-to-date and compassionate care.
For students with no organised work experience or those applying for non-vocational courses, this part of the academic content section can be substituted with skills they have gained from other experiences, both inside and outside of the classroom.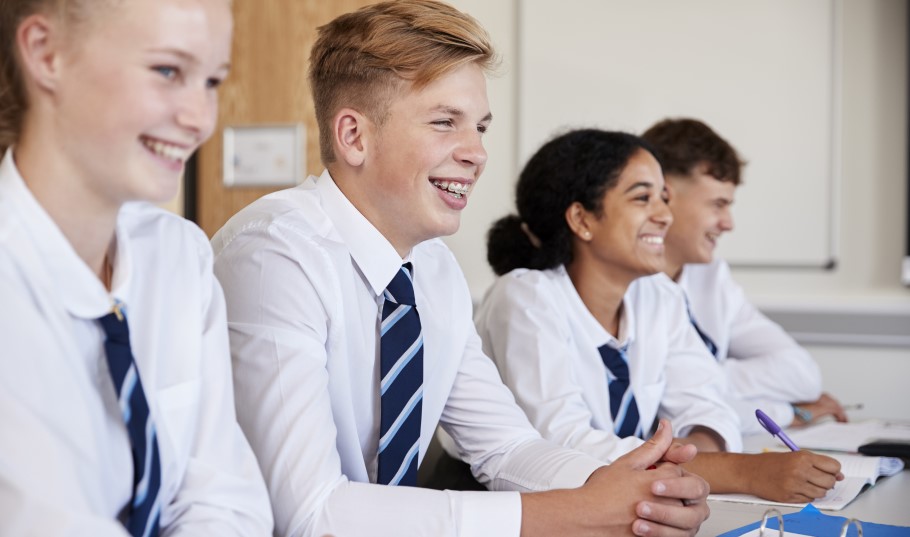 How to write about skills from inside the classroom
Lots of skills are being developed in students' current studies and opportunities at college or sixth form. Whilst some might feel reluctant to use these as examples, perhaps in fear of not standing out, remind them that universities are interested their reflection and analysis rather than a list of subjects and topics they have learnt. This means that two students taking the same subjects will write completely different personal statements by focusing on their own interests and developing their knowledge with their own extra activities and research.

This means that this area of the academic content section should be more personal than just descriptions of subjects and it is important to remind students that each individual is developing different skills throughout their time at college or sixth form. In the Midwifery example paragraph, the student mentions a book they read in English that developed their interest and links this to their A Level choices, activities outside the classroom and their career aspirations. Another student applying for Midwifery, studying the same A Levels, may discuss how Sociology classes developed their interest after studying predispositions to mental illness and, after learning more in their own independent study, they want to study Midwifery to become a postpartum nurse. Each student will have different areas of interests, understandings of the course and career aspirations that will make their personal statement unique.
The most important part of writing about experiences in the classroom is to make sure students are expanding on the skills they are developing. A student applying for a Computer Science course who loves to disassemble, troubleshoot and fix computers must link this to their problem-solving skills and positive attitude to overcoming challenges in order to make their skills relevant to the course. Similarly, a student discussing a conference they attended can link this to the format of a lecture – this will show admissions tutors that the student has an understanding of what university study is like.

When students are thinking about what they have learnt in the classroom, it is easy to get carried away describing specific knowledge or people they have studied. This can lead to paragraphs focusing on the content of a book or what happened in an experiment they read about, rather than how these developed their understanding or helped to prepare them for university study. The ABC method, where students summarise the Activity, discuss its Benefits and link these to their Course, is the best way to keep their content in this section relevant. It is worth reminding students that universities don't expect them to be an expert already, the personal statement is a chance to show why they would be a good student on their course.
How to write about skills developed outside the classroom in your personal statement
Writing about personal transferable skills is a good way to further demonstrate suitability for and understanding of a course. For students that feel hesitant to use examples from inside the classroom, this is their chance to personalise the academic content section with their own unique experiences.

Aside from online courses or virtual events, students may feel limited in their options when it comes to developing their understanding outside of the classroom so it is important to recognise the relevant skills that extra-curricular school activities can help to develop. Optional after-school classes or clubs like sports and being a prefect or member of School Council can encourage a student in group work, public speaking or independent study and these are all valuable skills for university. If we use the ABC method, a student taking an EPQ on the role of women in Shakespeare's plays (A) is developing research and essay writing skills (B), which is good preparation for planning and writing essays in an English Literature degree (C).

Some students may also have part-time jobs that they feel are not relevant to university study or their course, but they should be encouraged to expand on this and shown how this can enhance this area of their statement. For example, working part-time in a high street shop (A) helps to develop time management skills, use of initiative and responsibility (B) that will help them to balance education and other commitments at university, and the ability to use their own initiative on a placement or year in industry (C).

When encouraging students to develop their personal statement by taking part in extra- curricular activities like reading, online courses or virtual events remind them that universities want to hear about how it benefitted them, rather than a detailed description of the activity. Passion, motivation and understanding will help their statements stand out and impress admissions tutors the most.
How to make university decisions in a virtual world?
Most years, students rely on in-person events to make some of the most important decisions about university – visiting a campus, speaking to current students and attending taster lectures help to give a feel for the university and the course they are applying to. Currently, universities are offering online Open Days, virtual campus tours, live taster lectures and more to make sure that students are still receiving the information they need. Do check them out!