We've been shortlisted for a National education award - let me tell you why!
UniTasterDays.com, which supports schools and students with their university engagement, have been shortlisted as a finalist at the prestigious Education Resources Awards 2019. So I am gate crashing this week's blog to tell you why!
UniTasterDays are a finalist in the Free Educational Resources category, alongside national resources provided by organisations including the BBC and the English Heritage. The winners will be announced on March 22nd at The National Conference Centre, Birmingham.
The Education Resources Awards are now in their 19th successful year and are firmly established as the premier annual event to celebrate outstanding success for the suppliers and teaching professionals of the education sector throughout the UK.
The awards highlight and reward the quality and diversity of educational products, resources, services and people as well as the best educational establishments and the most dedicated members of the teaching profession. The ERA's aims to encourage the raising of educational services and product standards throughout the industry and is recognised throughout the sector as the Accolade of excellence.
What do UniTasterDays do?
UniTasterDays provides a key connection between schools and universities through the UniTasterDays.com website. This supports schools and colleges to meet their Careers Strategy obligations, as well as supporting students who are searching for university events directly.
Over 1,000 events are listed on the site, which are offered by universities UK-wide. UniTasterDays is a Careers England and Career Development Institute member organisation.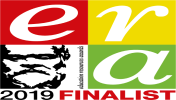 What are the free resources which UniTasterDays offer to schools and colleges?
The UniTasterDays event search
Teachers usually start on the event search page, to browse events already listed by universities. If you type in your school, the listings will be specific to your institution. Every type of university event is listed here, from a UCAS workshop for your year 12's, right through to a Business Masterclass for your year 9's.
Request events through one simple form
If you can't find an event on the main search pages to meet your needs, you can request an event delivered by a university through adding the details to one simple request an event form. This can be used for any type of event you have in mind, including careers fair invitations and subject specific activity.
Join a mailing list of university events
Thousands of school colleagues have registered for our events by email service , where the most relevant events on the site are emailed to you every Wednesday - as well periodic sponsored emails from UniTasterDays members.
Request your Teachers' Guide to University brochure
Every year, we produce a Teacher' Guide to University brochure. This includes the key aspects of university which teachers need to know. Over 20 sector colleagues provided content, as well as key figures including the MoneySavingExpert himself Martin Lewis – who kindly provided exclusive content on university fees and finance!
Browse weekly university #UTDIAG blogs
The blog you are reading now is one of our weekly blogs where every week someone working in the sector will provide fantastic content on a key aspect of university information, advice and guidance for schools. This includes anything from the Gatsby benchmarks and how universities can help – right through to the benefits of taking school groups to university open days!
If you need a hand with your university engagement - please get in touch!
Do feel free to email me directly if I can help you build your university links. The email is listed on the Contact Us section of the website. I would be happy to help!