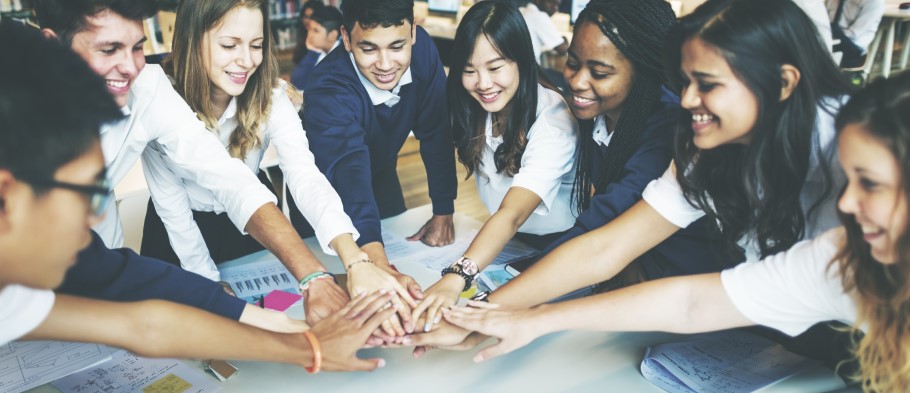 How do universities support students in need of additional support?
At whatever age, progressing to university can be daunting for students. Universities can support your students with this, and I will outline a few examples here of how.
How will universities support your students?
Universities have dedicated teams to help during a students' time at university. This could be in the form of transition support, academic support advisors, or support for students with different needs. Each university will have their own unique student support offering and it is important that your students research this as part of their university and course selection process.
Support with the transition to university
Transition support is important and universities will have different schemes to support students make the leap into higher education. For example, at Newman University, participants are supported by existing students throughout the HEADstart programme, and have opportunities to work with both members of their subject teaching teams and with central support staff from across the university. Our data shows that HEADstart participants are more resilient and successful throughout their degree course. Students attending the course frequently agree that engaging in the course helps to build their confidence, lasting friendships and ultimately, get ahead with their university studies.
Academic Support Advisors
Universities may have Academic Support Advisors to:
- help resolve any academic or pastoral concerns
- provide support if students have any personal circumstances affecting their studies
- ensure students can make the most out of their time at university.
This includes helping students to:
- Identify the support and resources available to students
- Understand and navigate the university's rules, processes and decisions
- Apply for additional time to complete their work and inform the university of reasons for missing a deadline or assessment
- Plan a students' study, review their progress and identify strategies to improve
- Look at a students' options and explain any implications where they are considering changing, suspending or withdrawing from their studies
- Advise on how to complain about or appeal against a decision
- Find the answers to any queries a student may have.
Dedicated careers support teams
Universities will also have dedicated careers support teams. They will provide an impartial, friendly and flexible service for careers education, information, advice and guidance, covering many aspects of careers and employability. A variety of advisers, officers and coaches will be on hand ready to support your students' individual needs and to guide them on their career journey.
Disability and Inclusion services
Disability and Inclusion services provide advice and assistance to applicants and students who may require adjustments or arrangements to enable them to fully participate in student life. These services are not just there for students who consider themselves to be disabled. They are there for any students who have ongoing physical conditions, mental health issues (such as depression or anxiety) specific learning difficulties, hearing or visual loss etc. We would always recommend students to discuss their individual needs with a university during the application process to find out what tailored support may be available.
---
Want More Updates & Advice?
---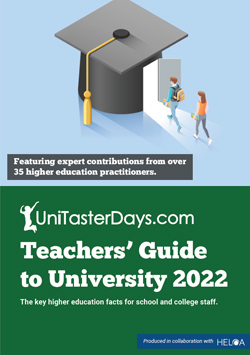 Teachers, careers colleagues and support staff: request your FREE UniTasterDays Teachers' Guide to University brochure.
This brochure has been produced by UniTasterDays.com in collaboration with HELOA - to support the university guidance that is provided in secondary schools and colleges.
Editorial has been provided by over 35 colleagues at universities and higher education institutions throughout the UK. On topics covering how to support students with their university decisions, university events, widening participation & fair access, UCAS applications (including writing school references) and more. It also includes the key student finance facts from Martin Lewis.
New to UniTasterDays? Register Now for our newsletter which includes access to this FREE guide.
Already registered? Login to your control panel with your email address to download now!