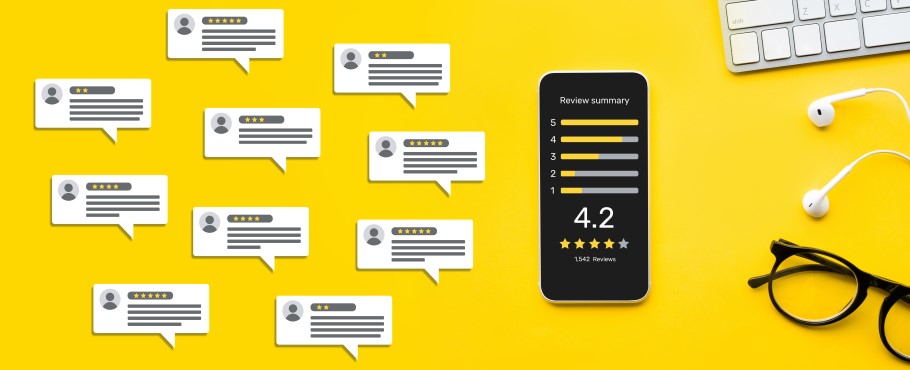 A school and college guide to university league tables
When navigating university league tables, it is important to recognise more than just an institution's 'overall position'. Plus, one league table shouldn't inform a student's entire decision. They need to consider multiple university league tables with their top priorities for higher education study in mind.

If a student discovers that the institution they want to apply to doesn't rank highly on one league table, this doesn't mean this university isn't for them!
Which university league tables are available?
There are three 'major' league tables: The Sunday Times Good University Guide, Guardian University Guide and The Complete University Guide. There are also student experience rankings such as WhatUni? whose figures are primarily based on student surveys and opinion. Then there are international league tables, the most notable being: Times Higher Education World University Rankings or the QS World University Rankings.
What will university league tables tell you?
League tables tell you more than simply which university is the best at teaching. When you look at league tables it's important to understand the methodology that the publication is using. Each source will state which criteria they've prioritised or considered. This will include, but is not limited to: teaching excellence, research or student experience. This will explain why an institution might rank differently between university league tables.

It will also help learners understand how the strengths of different institutions are displayed. If you have two students interested in the same subject, one may be more concerned about the quality of teaching and student experience, whereas the other may be more attracted to the quality of research. The significance of each table really comes down to the individual student and their specific needs.

The different metrics a league table is presenting should also be considered. When viewing tables online, you can adjust rankings to view where a university ranks on the specific criteria your student has prioritised as key to their university experience. For instance, if a student thrives better in environments where staff support is frequent, you can arrange the Guardian University Guide to see the student-staff-ratio at each institution, determining how much access learners will have to their tutors.
Don't forget university subject league tables too!
Major university guides will also provide rankings at subject level. Often learners will not consider a university because it's in the bottom half of a league table. But they may discover that the same institution offers the best course in the country for their desired subject! This is especially true for areas like medicine, veterinary science and dentistry, where a smaller number of institutions offer these programmes.
A league table can't tell you everything. They should be one tool that is used as part of a student's research. It's important to encourage learners to also visit universities, reach out to potential lecturers, and to speak to current students studying at the universities they wish to apply to.
---
Want More Updates & Advice?
---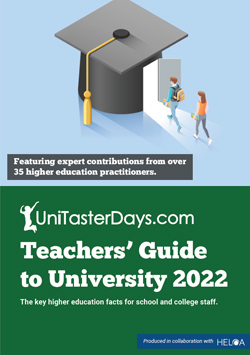 Teachers, careers colleagues and support staff: request your FREE UniTasterDays Teachers' Guide to University brochure.
This brochure has been produced by UniTasterDays.com in collaboration with HELOA - to support the university guidance that is provided in secondary schools and colleges.
Editorial has been provided by over 35 colleagues at universities and higher education institutions throughout the UK. On topics covering how to support students with their university decisions, university events, widening participation & fair access, UCAS applications (including writing school references) and more. It also includes the key student finance facts from Martin Lewis.
New to UniTasterDays? Register Now for our newsletter which includes access to this FREE guide.
Already registered? Login to your control panel with your email address to download now!