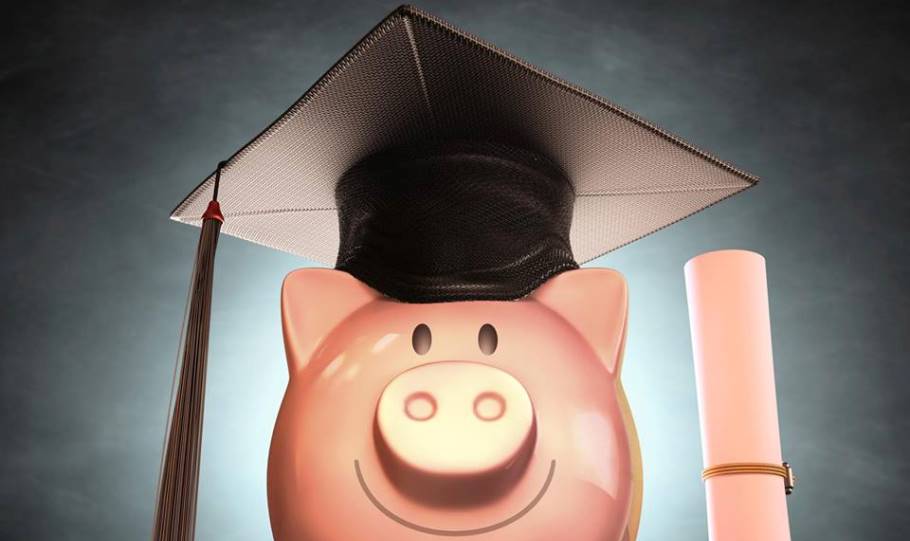 University Tuition Fees and Student Finance in England: The *updated* key facts for teachers to pass to their students
University fees are a major barrier to higher education
Worries over tuition fees and an increased reliance on student loans are both seen as a major barrier for young people considering higher education.
I do a lot of work in schools, and unfortunately it is very clear that many students (including those intending to go to university this very year) still don't understand how repayments work.
So it is really important that teachers, HE professionals and UniTasterDays pass on the key facts about the system, to allow students to make informed higher education decisions.
The headlines will tell you that students entering Higher Education in September 2018 face the prospect of graduating with over £50,000 in student loan 'debt' – and that's before interest.
Where do they get the £50,000 + from? Well often students take a maintenance loan too (which can be as high as £11,000 in London). So if you add £9,250 fees to maintenance loans too, and multiply by three for the average course length of three years, you will see £50,000 - £60,000 is a realistic graduation balance.
But other key facts should be taken into account when looking at this figure.
Repaying loans: it's not based on the amount a student borrows, but on earnings following graduation
Currently students pay back 9% of their earnings over £21,000 a year. The government have announced an increase to this figure though, which may come in as early as April 2018 to £25,000. We are waiting for confirmation at the time of writing.
At which point, students then pay an extra 9p for each £1 they earn above the threshold (just to clarify this threshold is now £21,000, but will soon be £25,000).
For example, with the new £25,000 threshold, someone earning £30,000 per year would pay back £37.50 a month, £40,000 annual earnings would be £112.50 etc.
The money is deducted like a tax, often automatically on a payslip, and students may not even notice the deduction.
Anything a graduate hasn't paid off after 30 years will be written off
So if a graduate has earned a great wage, they're likely to have paid off a substantial proportion of their loan, perhaps all of it, before 30 years.
If earnings have been lower, monthly repayments will reflect that. Graduates repay a contribution towards their education through the student loan repayments for 30 years (where they have earned above the threshold), after which the remainder will be written off. If their earnings go down, so do their repayments. If they no longer work, or a change means they earn under the threshold before payments kick in, their payments stop there too. So £50,000 - £60,000 in 30 years may well take some clearing!
If we called it a 'graduate tax', would students and parents be as anxious?
A graduate tax doesn't have a balance or an interest rate (the two scariest things about the student loan system). It's an amount deducted from a salary each month, which goes directly to the government to contribute towards the cost of the education. The higher their earnings, the higher the deduction from the wage slip each month. Always bear in mind that this, in essence, is how the student loan repayment system operates.
There's still free money out there!
Most universities and colleges will offer bursaries and scholarships which are not repayable and can be substantial. Each provider will have their own different bursaries with their own criteria and application processes. So students need to do their research.
Final thing to bear in mind
It's worth noting that previous changes to finance arrangements, such as the increase in tuition fees to £3,000 in 2006, and subsequent trebling of the fee cap to £9,000 in 2012, didn't have the profoundly negative impact on the number of students applying to HE that many anticipated.
In fact, the number of people going into Higher Education has pretty much increased year-on-year over the last decade. Which perhaps proves students understand that the benefits may outweigh any concerns about the cost.
* This blog includes content provided by Alex Bairstow, Partnership Activities Manager, Higher Education Progression Partnership who previously supplied a blog for UniTasterDays about this subject, Thanks Alex!
** This content is provided based on the English system, and is accurate to the best of our knowledge and based on the date published – students should always check for up to date information prior to making their HE decisions.
---
Want More Updates & Advice?
---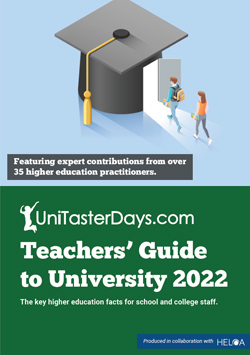 Teachers, careers colleagues and support staff: request your FREE UniTasterDays Teachers' Guide to University brochure.
This brochure has been produced by UniTasterDays.com in collaboration with HELOA - to support the university guidance that is provided in secondary schools and colleges.
Editorial has been provided by over 35 colleagues at universities and higher education institutions throughout the UK. On topics covering how to support students with their university decisions, university events, widening participation & fair access, UCAS applications (including writing school references) and more. It also includes the key student finance facts from Martin Lewis.
New to UniTasterDays? Register Now for our newsletter which includes access to this FREE guide.
Already registered? Login to your control panel with your email address to download now!