What is the TEF and why is it important for teachers to know about it?
The Teaching Excellence Framework (TEF) is a big deal for universities and other higher education providers. In short, it aims to recognise excellence in undergraduate teaching and university learning, and will help inform your students' about their higher education choices, alongside other information widely available to them.
In the first year of TEF, universities and colleges received a Meets Expectations award, if they passed the relevant quality criteria. But now, for the first time this year, they have now been graded 'gold', 'silver' or 'bronze.
The Government has previously indicated that universities and colleges in England that have a TEF award will be able to increase their tuition fees in line with inflation. So as well as impacting on choice for prospective students, it can also influence the actual degree cost. You will note this year universities have increased their fee to a high of £9,250 from £9,000.
So to answer a few common questions…
What does TEF actually include? The Times Higher summarised what the TEF will include very concisely so I will leave that to them… 'Six core metrics lie behind each university's final award in the teaching excellence framework. Three of these come from the National Student Survey and relate to students' views on the quality of teaching, assessment and academic support received. A fourth metric is based on a university's dropout rates, while the final two relate to what graduates did after leaving.
Who decides the award institutions get? The TEF awards are decided by an independent panel of experts, including academics, students and employer representatives. Universities and colleges are assessed against a set of measures which use national data and evidence submitted by the university or college as well.
What happend with the results? In the assessment, 59 providers were rated gold, 116 were rated silver and 56 were rated bronze. You will see all the results on the HEFCE website.
As you would expect some institutions were happy, others less so. The universities of Liverpool (bronze), Durham (silver), York (silver) and Southampton (bronze) have confirmed their intention to appeal their TEF rating.
What will happen next? The TEF grading is valid for up to three years, and I expect the institutions who have appealed their award will hear back soon, and as the award information is publically released, we will find out no long after they do.
---
Want More Updates & Advice?
---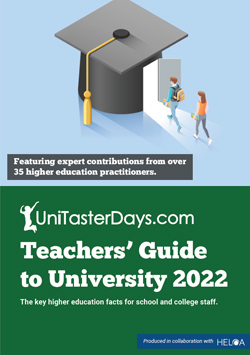 Teachers, careers colleagues and support staff: request your FREE UniTasterDays Teachers' Guide to University brochure.
This brochure has been produced by UniTasterDays.com in collaboration with HELOA - to support the university guidance that is provided in secondary schools and colleges.
Editorial has been provided by over 35 colleagues at universities and higher education institutions throughout the UK. On topics covering how to support students with their university decisions, university events, widening participation & fair access, UCAS applications (including writing school references) and more. It also includes the key student finance facts from Martin Lewis.
New to UniTasterDays? Register Now for our newsletter which includes access to this FREE guide.
Already registered? Login to your control panel with your email address to download now!