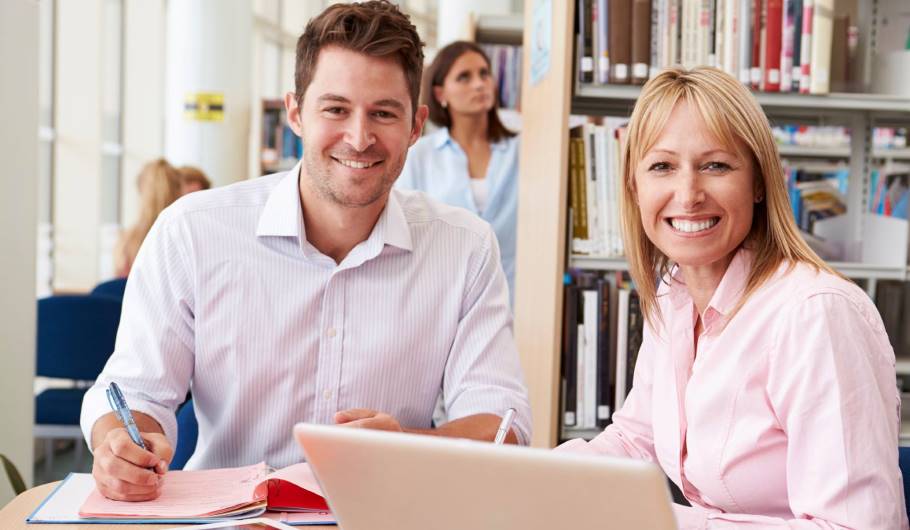 What is a university teachers and advisers conference and what can you get from attending one?
Universities nationwide will host teachers and advisers conferences. As you're reading this blog on a university events website for teachers, you're probably exactly the person they're aimed at!
In the main, attending these events will equip you with the information, advice and guidance (IAG) to take back to school to prepare your students for entry into higher education, as well as including the opportunity to network and share best practice with IAG colleagues and university experts.
Each conference will be different, and you will find information on the website beforehand, so you can see the content before booking your place.
They will include talks by engaging university speakers, the opportunity to tour a university campus and sometimes even practical sessions for your subject or key note talks from leading sector experts.
Events may also include information on university entry requirements, graduate outcomes, student finance and the impact of sector changes – for example the new National Collaborative Outreach Programme, which you may know from one of our previous blogs or recent university communications.
They're aimed at a number of roles in school, from sixth form heads and careers advisers to support staff, subject tutors and curriculum leaders. It is all about supporting students, and providing information about university (from the horse's mouth) to you, the very people who advise students about their options on a daily basis. That would include new and experienced practitioners advising students about post 16 education.
Most teachers' conferences are free, and can even include additional benefits – such as free accommodation - but do check each one for all the details.
I am interested – so what is next?
The next step is to find out some dates and book your place! Many will be hosted during the Summer months, but with UCAS deadlines coming up, you may find events very soon as well.
---
Want More Updates & Advice?
---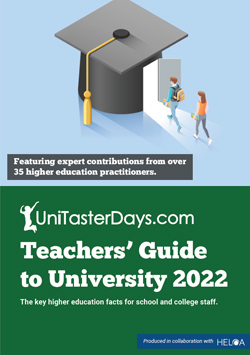 Teachers, careers colleagues and support staff: request your FREE UniTasterDays Teachers' Guide to University brochure.
This brochure has been produced by UniTasterDays.com in collaboration with HELOA - to support the university guidance that is provided in secondary schools and colleges.
Editorial has been provided by over 35 colleagues at universities and higher education institutions throughout the UK. On topics covering how to support students with their university decisions, university events, widening participation & fair access, UCAS applications (including writing school references) and more. It also includes the key student finance facts from Martin Lewis.
New to UniTasterDays? Register Now for our newsletter which includes access to this FREE guide.
Already registered? Login to your control panel with your email address to download now!